Welcome
Blending a mix of both modern and classic songs, The Pulse of Boston offers its listeners a unique experience that sets the mood for any occasion. Our members come from a variety of cultural and musical backgrounds and together create an exciting and unique variety of music. From Weddings to corporate functions, clubs, casinos, fundraisers, or whatever the occasion, The Pulse of Boston provides a sound that will get people up and dancing on the dance floor! Come to one of our upcoming performances and see for yourself how we'll have your guests partying all night long and make your event a memorable one.  Satisfaction Guaranteed!
 "Feel The Pulse, Feel The Difference"
The Pulse of Boston Medley
Click below to watch full video.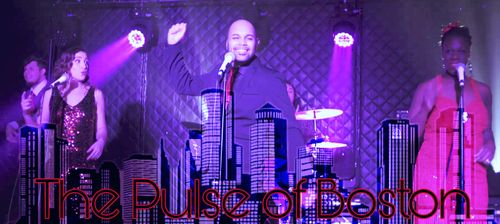 0:00/3:20

0:00/1:57

0:00/1:56

0:00/2:18

0:00/1:50

0:00/3:18